Gunshot City (Previously known as Crime life 4) is a upcoming game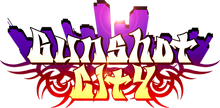 by sakis25, it is still in development, and the release date is expected for 2017.
The game will use Unity 3D instead of Game Maker which was the engine used in previous games, it will feature many new possibilites, such as advanced physics and real time shadows.
It is currently on early alpha stage.

Its going to be released for Android, PC and iOS. STEAM for pc but there plan of a nonsteam version
Official Blog [1].